The materials used are lightweight. Its patented seal design tightly fits your face, effectively strengthening the stability, and helps reduce the problems of mask moving and leakage due to changing sleeping positions. It is also suitable for people who have the habit of breathing with their mouth while sleeping.
F&P Vitera™
​Protect Your Sleep
The new RollFit™ XT seal provides dynamic stability to keep the seal comfortable and secure in different sleeping positions during the night. It also allows users to switch sleeping position at will without having to worry about leakage and moving of the mask.
users rated
Vitera™

as equally or
more stable than their usual mask

*
users could sleep in
their preferred
sleep position
throughout the night

*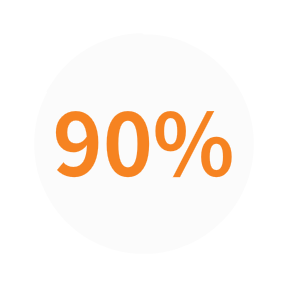 users rated

Vitera™
as equally or

more comfortable compared to their usual mask

*
*This is a F&P internal validation study conducted on 41 participants in USA 2017.
The RollFit™ XT seal allows the mask to dynamically adapt as patients move during the night, keeping the seal in place, minimising leaks into the eyes, as well as reducing pressure on the bridge of the nose.
Sweating during sleep is a common symptom of patients with OSA. Vitera headgear with VentiCool™ technology features proprietary breathable fabric that allows 21 times more air flow than the material used in the F&P leading range of full face masks.
Patented VisiBlue™ Highlights assist users with daily mask use, orientation, disassembly and reassembly.
*This is the result of internal testing by F&P professional development team.
The headgear is specially designed to wrap around the lateral sides of the forehead and cheek. It not only reduces the risk of skin irritation on the cheeks and cheekbones but also increases the stability of the mask.
  Cautions:
Do not scrub or pull firmly on the silicone cushion of the mask when cleaning to avoid deformation or damage. It is recommended to replace each set of masks at least once a year. Beside hygienic considerations, it also minimises leakage due to deformation of the headband or cushion, which will affect the therapeutic effect of CPAP therapy.